Babysitters in Larnaca
Find a trustworthy babysitter on Babysits
Σπουδάζω στο larnaca college νηπιαγωγος- βρεφονηπιοκόμος.Είμαι 20 χρόνων και έχω προσωπική αλλα και επαγγελματική εμπειρία για βρέφη 0-3 ετών. Έχω δίπλωμα πρώτων βοηθειών, άδεια οδήγησης..
I am a student at Larnaca College currently studying education majoring in pre-primary education. I am 23 years old i am very responsible and i love children. Feel free to contact..
Hello to everyone, My name is Maria Papanika and i am 27 years old. I always wanted to be around kids and spending precious time with them. Give them the love and affection they need..
Ονομάζομαι Έλενα.ειμαι από Λάρνακα κ έχω δίπλωμα βρεφοκομου, νηπιαγωγου ενδιαφέρομαι για πρωινές ώρες Είμαι χαρούμενος άνθρωπος,ευδιάθετος, αστεία .έχω πολύ υπομονή και αγαπώ πολύ..
My name is Magdalene am from Cameroon I have been doing baby sitter work for 2 years,am secondary school graduate,am hard working lady.i love children because am a mother of 2 girls..
Average response time: 52 minutes
€8.00/hr
Είμαι 23 χρονών και έχω τελειώσει στο Παιδαγωγικό Τμήμα Νηπιαγωγών στα Ιωάννινα! Έχω εμπειρία από ηλικίες 2-3 ετών. Αν χρειάζεστε την βοήθεια μου, είμαι εδώ για να σας βοηθήσω! Θα..
Γεία σας , είμαι η Αικατερίνη . Έχω τελειώσει μουσική, λατρεύω τη φύση, τα ζώα και παιδία. Είμαι πολύ δημιουργική, φιλική και αστεία. Θα ήθελα πολύ να εργαστώ ως babysitter γιατί..
Λατρεύω τα παιδιά και χαίρομαι να δουλεύω μαζί τους.Είμαι πτυχιούχος εκπαιδευτικός και μητέρα δύο αγοριών.Τα παιδιά χρειάζονται αγάπη,συνεχή φροντίδα, έχουν ανάγκη να νιώθουν ασφάλεια..
Average response time: 1 hour
€9.00/hr
Γεια σας, είμαι λογοθεραπεύτρια και αυτή τη στιγμή εργάζομαι σε λογοθεραπευτικό κέντρο. Έχω εμπειρία σε μεγάλο φάσμα ηλικιών και με ειδικές ανάγκες. Επίσης, έχω και εμπειρία σε παιδιά..
Αγαπάω τα παιδάκια παρά πολύ ! Χαίρομαι να είμαι μαζί τους, να παίζουμε κει να περνάμε ευχάριστα τον χρόνο μας ! Είμαι αρκετά δημιουργική κοπέλα και θα ήθελα να περνάμε δημιουργικά..
My relationship with kids is great, and spending time with them is something i truly enjoy. I was the one who pretty much raised my younger siblings since my parents used to work a..
Ονομάζομαι Κυριακή Νικολάου ασχολούμαι εδώ και πολλά χρόνια με αυτό το επάγγελμα μου αρέσει να περνώ δημιουργικό και ευχαριστώ χρόνο με τα παιδιά.. Έχω εμπειρία και με βρεφοι αλλά..
Είμαι 20 ετών. Κατάγομαι από την Λάρνακα και σπουδάζω στο Πανεπιστήμιο Ιωαννίνων στο τμήμα Αγωγής και Φροντίδας στην Πρώιμη Παιδική Ηλικία. Μόλις ολοκλήρωσα το 3ο έτος των σπουδών..
Clear criminal record certificate
€5.00/hr
Ονομάζομαι Δάφνη και είμαι 22 ετών. Είμαι μεταπτυχιακή φοιτήτρια ψυχολογίας με ειδίκευση στην Ανάλυση Συμπεριφοράς. Είμαι ένα οργανωμένο, υπεύθυνο και υπομονετικό άτομο. Στα πλαίσια..
Clear criminal record certificate
€10.00/hr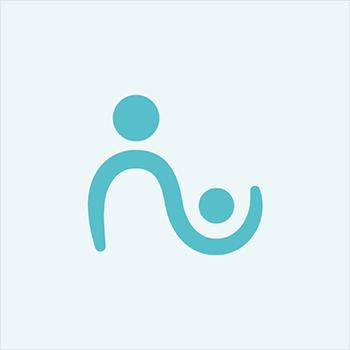 This user is only visible to Babysits users. Please sign up or log in to view their full profile.
---
---
Babysitter in Larnaca wanted?
Find your reliable babysitter in Larnaca here! We have 20 active babysitters in Larnaca matching your search criteria. Babysits gives you the peace of mind you deserve as a parent!
---