Find a babysitter
130 babysitters matching your search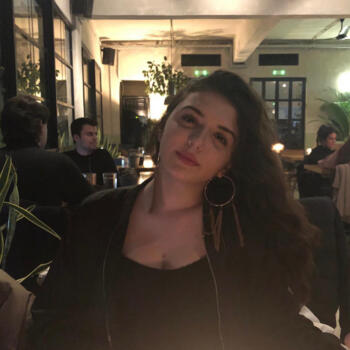 Hi I'm Panagiota (you can call me Peggy), from Athens , 24 years old. I studied Biology and I live in Larnaca where I work as a teacher 😁❤️ I love kids ❣️ Tel/Τηλ Είμαι η Παναγιώτα,..
Ήξερα πως ήθελα να ασχοληθώ με την φροντίδα και την διαπαιδαγώγηση των παιδιών από τότε που ήμουνα μικρή. Και δεν έχω μετανιώσει ούτε στιγμή για την επιλογή μου. Η αγάπη μου για τα..
Average response time: 2 minutes
€10.00/hr
Hello, my name is Eleni! I have a bachelor of arts in Graphic Design from De Montfort University in Leicester. Upon my return to Cyprus, I opened an online shop focusing on Art, Crochet..
Clear criminal record certificate
€10.00/hr
I'm very happy and focused when I'm working with kids specially when I see there faces smile. I'm very active creating artistic activities and keeping them safe, last but not least..
για σας είμαι η Κωνσταντίνα είμαι 22 χρόνον είμαι φυσιοθεραπευτρια είμαι σε σχέση εχω 3 σκυλάκια στο ελεύθερο μ χρόνο κάνω sub 🏄🏻‍♀️στο ναυτικό όμιλο και μ άρεσουν πολύ τα campaign 🏕..
Σας χαιρετώ! :) Από μικρή ήθελα να κάνω κάτι που θα αφορά τα παιδιά καθώς και θεωρώ πολύ σπουδαίο το πόσα μπορείς να κερδίσεις αλλά ταυτόχρονα και να δώσεις σε όλα τα αγγελούδια. Αντιλαμβάνομαι..
Average response time: 12 minutes
€8.00/hr
Αγάπη για τα παιδιά! Στοργική, με κατανόηση και ενσυναίσθηση!Έχω 4 χρόνια εμπειρία στο babysitting, κυρίως με μωρά και νήπια. Έχω επίσης εμπειρία με παιδιά με ιδιαιτερότητες στο χαρακτήρα...
I would love to spend my free time babysitting babies since I love working and spending time with babies. I can help them with their homework (primary school babies) and teach newborn..
Average response time: 17 minutes
€9.00/hr
Hello, I'm leen I'm 19 years old currently studying medicine at UNIC. I have 3 siblings that I used to baby sit from time to time. I also have experience in first aid and really good..
Average response time: 1 hour
€7.00/hr
My name is Elli,live in Cyprus, to live in United States for 22 years.I love kids and it's one of the reasons I decided to become a nanny the last 10 making memories with families..
Average response time: 41 minutes
€12.00/hr
Σπουδάζω στο larnaca college νηπιαγωγος- βρεφονηπιοκόμος.Είμαι 20 χρόνων και έχω προσωπική αλλα και επαγγελματική εμπειρία για βρέφη 0-3 ετών. Έχω δίπλωμα πρώτων βοηθειών, άδεια οδήγησης..
I love children, taking care of them, playing, and working with them. I am a mother of now 27-year-old young man and have years of babysitting experience for my own son, my little..
Γεια σας 🌷 Ναι 😍Θέλω πολύ να γίνω νταντά! Έχω 5 δικά μου παιδιά, και το μικρότερο είναι ήδη μεγάλο, είναι 6 ετών💗 Και βαρέθηκα να κάθομαι σπίτι. Θα ήθελα να κάνω babysitting αυτό το..
I'm a hard working person love children as if they are why own. I have five grown up children of my own and five grandchildren. I will love your child until she or him is ready..
Αγαπάω τα παιδιά και μου αρέσει να ασχολούμαι μαζί τους!! Έχω εργαστεί σε παιδότοπο!! Έχω προσέξει παιδιά από 3 έως 10 χρονων αλλά έχω εμπειρία και από μικρότερα παιδιά καθώς εχω ένα..
Average response time: 5 minutes
€8.00/hr
---
---
Are you looking for a reliable babysitter?
Babysits has a large overview of babysitters, with 130 babysitters currently available matching your search criteria. Start contacting babysitters now to find a reliable and experienced babysitter that your children deserve!
---
Babysitters in large cities