Babysitters in Limassol
Find a trustworthy babysitter on Babysits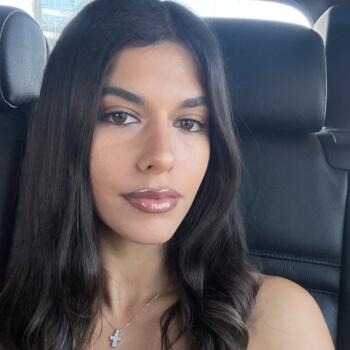 Είμαι εργοθεραπεύτρια, έχω περισσότερο από ένα χρόνο εμπειρία στα παιδιά ηλικίας 1-10 ετών. Αν χρειαστείτε περισσότερες πληροφορίες μπορείτε να μου στείλετε στο email. I am an occupational..
Clear criminal record certificate
€12.00/hr
Hello mums, my name is Irene, and I am 18 years old. As a college student, i am looking for a job mostly in evenings and weekends. With my passion for working with children and from..
Σπούδασα νηπιαγωγος στην Γαλλια και δουλευω δασκαλα σε ενα ξενο ιδιοτικο σχολειο στην Λεμεσο ! !Ειμαι διαθέσιμη τα βραδια και τα σαββατοκυριακα Απολαμβάνω να δουλεύω με παιδιά και..
Ειμαι 39 χρόνων παντρεμένη με ένα παιδί 13 χρόνων ξέρω ελληνικά, αγγλικά, ρωσσικα, και ισπανικά. Έχω πολύ χιούμορ είμαι ειλικρινής. Μου αρέσει να διαβάζω βιβλία να κάνω παζλ, γυμναστική..
Average response time: 8 minutes
€10.00/hr
Γεια σας , είμαι φοιτήτρια λογοθεραπείας στο 5 μου ετος ασχολούμαι με παιδιά εδώ και 5 χρόνια! Εργαζόμουν σε κατασκηνώσεις , πάρτυ γενεθλίων και καλοκαιρινά σχολεία ! Αγαπώ τα παιδιά..
Average response time: 2 hours
€7.00/hr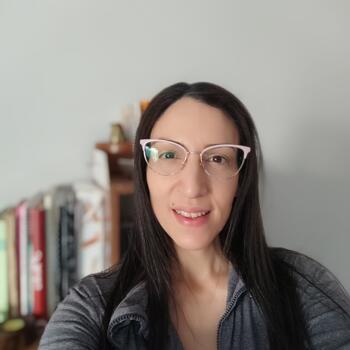 Hello. My name is Martha. I am musician and music therapist mostly working with children. I decided to work with children because I love playing, teaching and interacting with them. I..
I'm a paediatric occupational therapist and excited working with kids. I have experience with kids with disabilities. I'm speaking Greek and English. I'm available from Monday to..
I was working as a babysitter the last 11 years. I am a nanny certificates (diploma), i was working in a private school at administration department and i was a member of the summer..
Είμαι έμπειρη μητέρα 2 κοριτσιών. Αγαπώ πολύ τα παιδιά όλων των ηλικιών. Εχω υπερβολική υπομονή και κατανόηση. Η εμπειρία μου είναι με τα δικά μου παιδιά και παιδιά φίλων. Ειμαι διαθέσιμη..
I love children, taking care of them, playing, and working with them. I am a mother of now 27-year-old young man and have years of babysitting experience for my own son, my little..
Hello my name is Viktor Getov and i am 24 years old i have experience with kids and im very funny and good person for kids. I like to play games with the kids and im responsible. I..
Ονομάζομαι Σοτολίδου Μαρία. Έχω πάνω από 4 χρόνια εμπειρίας με παιδιά, από ηλικίες 6 μηνών έως 5 χρόνων. Έχω δουλέψει σε παιδικό σταθμό και έχω συνεργαστεί με πολλές οικογένειες για..
Θελετε να βγείτε και δεν εχετε που να αφήσετε τα παιδάκια σας , εχετε καποια δουλεια λίγες ωρες επίσης μπορώ να βοηθήσω . Ειμαι μητέρα και εχω αναγκη απο ενα εξτρα εισόδημα που να..
Ονομάζομαι Έφη Κωνσταντίνου, είμαι 18 ετών. Από τα παιδιά της οικογένειας είμαι η μεγαλύτερη με αποτέλεσμα να έχω εμπειρία με όλες τις ηλικίες. Είμαι βοηθητική, μπορώ να βοηθήσω στις..
Clear criminal record certificate
€8.00/hr
Eimai 26 xrono kai psaxno ergasia apo proi mexri to mesimeri. Mou aresoun polli ta mora 8elo na pezo mazi tous kai na pernoun kala ++++++++++++++++++++++++++++++++++++++++++☺️☺️☺️☺️☺️☺️☺️☺️☺️☺️☺️☺️☺️☺️
---
---
Babysitter in Limassol wanted?
Find your reliable babysitter in Limassol here! We have 24 active babysitters in Limassol matching your search criteria. Babysits gives you the peace of mind you deserve as a parent!
---