Find a babysitter
139 babysitters matching your search
Hello, I'm leen I'm 19 years old currently studying medicine at UNIC. I have 3 siblings that I used to baby sit from time to time. I also have experience in first aid and really good..
Average response time: 4 hours
€7.00/hr
Η αγάπη μου για όλα τα παιδιά κάθε ηλικίας ξεκίνησε από όταν ήμουν εγώ παιδί! Γι'αυτό και ακολούθησα την μαιευτική. Όλα τα παιδάκια πρέπει να είναι χαρούμενα ακόμα και όταν λείπουν..
Average response time: 11 hours
€9.00/hr
Ονομάζομαι Νικολέτα είμαι 18 χρόνων και κατάγομαι από την Ελλάδα.Σπουδάζω στο πανεπιστήμιο της Λευκωσίας στο τμήμα της Νομικής. Αγαπώ τα παιδιά παρα το γεγονός ότι δεν επέλεξα αντίστοιχο..
Average response time: 2 hours
€9.00/hr
Hello. My name is Anna Christou and I am 23 years old. I have studied midwifery and have worked as a babysitter for 4 years. I can work until August because in September I have to..
I love children, taking care of them, playing, and working with them. I am a mother of now 27-year-old young man and have years of babysitting experience for my own son, my little..
Hello my name is Viktor Getov and i am 24 years old i have experience with kids and im very funny and good person for kids. I like to play games with the kids and im responsible. I..
Καλέστε με οποία ώρα σας βολεύει Εχω εμπειρία σε παρόμοια θέση, Ειμαι αποδεχτή σε οποιαδήποτε ερώτηση και συζήτηση. Δουλεύω επίσης σαν δασκάλα τα απογεύματα σε φροντιστήριο και αναγνωρίζω..
ΜΕΓΑΛΏΝΟΝΤΑΣ ΉΔΗ ΔΎΟ ΔΙΚΆ ΜΟΥ ΠΑΙΔΙΆ, ΚΑΙ 20 ΧΡΌΝΙΑ ΑΣΧΟΛΙΑ ΜΕ ΌΤΙ ΠΟΛΥΤΙΜΌΤΕΡΟ ΈΧΕΤΕ ΜΕ ΑΣΤΕΙΡΕΥΤΗ ΑΓΑΠΗ, ΥΠΟΜΟΝΉ ΚΑΙ ΕΙΔΙΚΕΣ ΜΕΘΟΔΟΥΣ ΠΡΟΣΑΡΜΟΣΜΕΝΕΣ ΣΕ ΚΑΘΕ ΠΑΙΔΙ ΣΥΜΒΆΛΛΩ ΣΤΟ ΝΑ..
Average response time: 24 minutes
€9.00/hr
Currently I am a student at European University of Cyprus, studying Dentistry and looking for a part time job. I am friendly, responsible and enjoy being around kids which is why I..
Έχω γεννηθεί στην Ελλάδα, αλλά από μικρή μετακόμισα μαζί με την οικογένεια μου στην Κύπρο. Είμαι φοιτήτρια στο Αριστοτέλειο πανεπιστήμιο Θεσσαλονίκης, και τον Οκτώβρη θα πάρω το πτυχίο..
Hello, my name is Rafaella Polydorou and i am reliable and nurturing individual who is eager to apply for the babysitter position. With a passion for caring for children and a natural..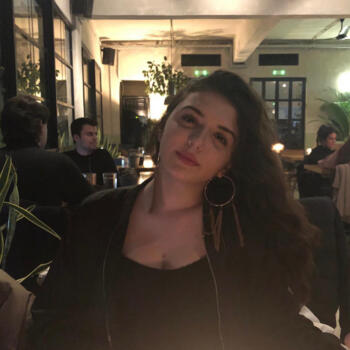 Hi I'm Panagiota (you can call me Peggy), from Athens , 24 years old. I studied Biology and I live in Larnaca where I work as a teacher 😁❤️ I love kids ❣️ Tel/Τηλ Είμαι η Παναγιώτα,..
Average response time: 15 hours
€8.00/hr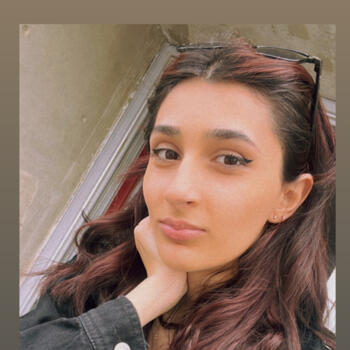 Είμαι 3οετής φοιτήτρια ψυχολογίας, με κύριο θέμα ενδιαφέροντος για την πορεία της καριέρας μου, την ασχολία με παιδιά και εφήβους. Έχω πολύ πάθος για νέες εμπειρίες και αναζητώ συνεχώς..
Είμαι η Στέλλα. Είμαι Νηπιαγωγός και ασκώ το επάγγελμα εδώ και 6 χρόνια. Εχώ πτυχίο νηπιαγωγού, μεταπτυχιακό δίπλωμα στην Νηπιοσχολική ηλικία, και τώρα παράλληλα με την δουλειά μου..
Hey, I'm Christina and I'm 26 years old. I have worked as a teaching assistant for the past 5 years as well as babysitting after work and taking children to after school activities...
---
---
Are you looking for a reliable babysitter?
Babysits has a large overview of babysitters, with 139 babysitters currently available matching your search criteria. Start contacting babysitters now to find a reliable and experienced babysitter that your children deserve!
---
Babysitters in large cities